Vital Bracelet

Ultraman Guide

Below you will find the charts of each of the Ultraman VBM Cards.

Every Ultraman character has its own requirements. Once you meet the criteria, Ultraman will evolve and achieve a new form. There are 5 different requirements for the vital bracelet: hours, vital points, trophies, battles and win rate.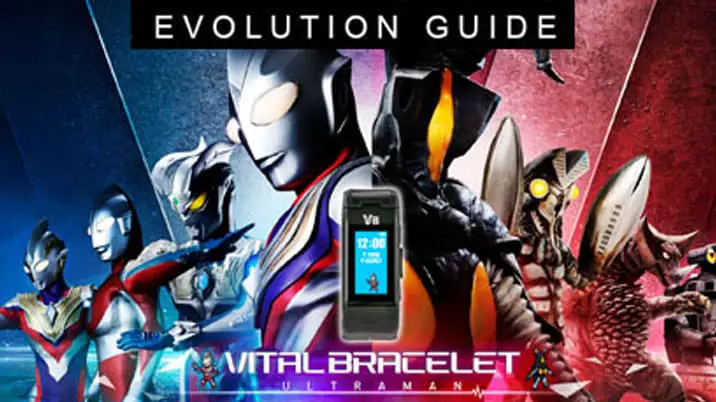 Ultraman VBM Card List
There are 4 different Ultraman themed VBM Cards:
Ultraman Tiga
Ultraman Zero
Ultraman Zetton
6 Ultra Brothers
There has been 4 different volumes (with 2 VBM Cards each) released for these VBM Cards and it looks like they are getting more and more everytime.
Ultraman Vital Bracelet Evolution Chart
Below, you will find links to all Ultraman VBM Cards. Each of them will have the chart to get the character you are looking for.