Vital Bracelet Ultraman VBM Guide
Below you will find the charts of each of the Ultraman VBM Cards.
You can click on any form and you will find: requirements to evolve it, what evolutions you can achieve, attack points, health, and more!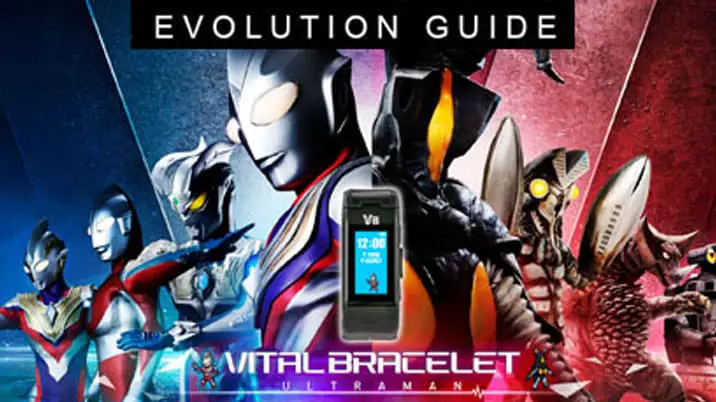 What's included in this guide
You will notice that when you click/tab on a Ultraman Form (or Zetton), previous forms and next forms will be highligthed and how to get them.
Join Discord